Eco Printed Fabric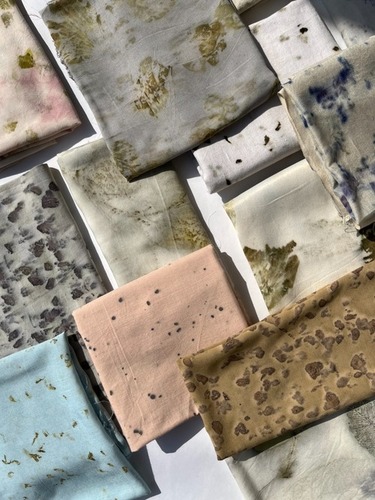 Eco Printed Fabric
Product Description
Eco-printed fabrics have an individual character. A simple change in the arrangement of the leaves or a change in pH can give a different design. Mordants and modifiers used in the eco printing process also alter the prints.
There are approximately 73000 species of trees distributed throughout the world. This means there is a vast variety of leaves and flowers to choose from! And nature will keep surprising you with different colour palettes.
If you want to own an eco-printed fabric without having to go through the trouble of foraging leaves, you can buy it from us! Suvetah has an exquisite collection of eco-printed fabrics in different materials and designs.